Attention: ClusterDelta Online is an old development from Clusterdelta.com project. ClusterDelta Orderflow is a new one.
Immediately after the start you will be able to see the interface of the running platform, the downloaded page of the site http://my.clusterdelta.com and the status of a successful connection with an inscription on green background in the lower right corner Connected to Primary Server (or Secondary Server, which is also a successful result of connection)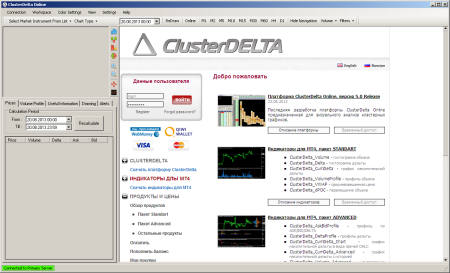 For the cluster chart display on the screen you should select the required instrument by clicking "Select Market Instrument From List"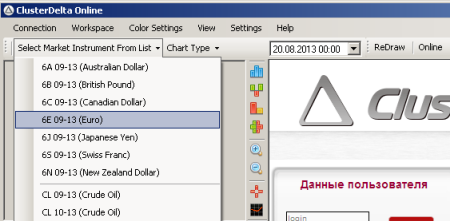 If everything's correct the cluster chart of the selected instrument will be displayed on the screen from the time indicated above the platform logo.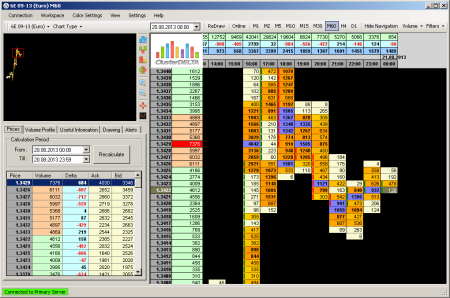 Please remember to check the correctness of username and password (specified during registration at http://forum.clusterdelta.com) in the menu "Connection"->"Account Information"